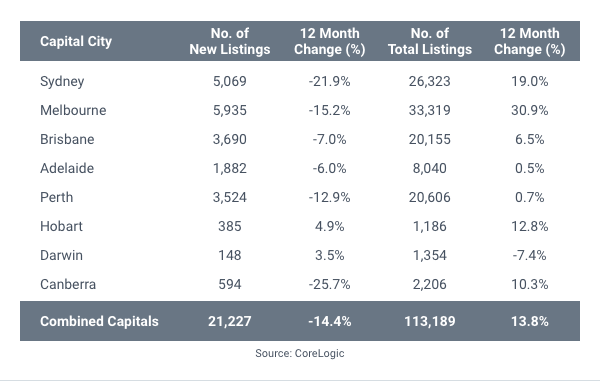 A surprising and unique set of property data came out this week from CoreLogic. It shows that while there's 14.4% fewer new properties coming on to the market for sale, the number of total properties for sale in Australia is 13.8% higher than it was a year ago.
If you're looking to buy it's important to know that stock is accumulating, so vendors may have to wait longer than they're used to when they go to sell their property.
From a lending point-of-view, in a market that's turning down, valuations can get tricky. If you get organised early with your finances, you'll be able to mitigate these risks.