New data from CoreLogic suggests we might be near the end of the housing downturn.
While Australia's median property price fell 0.1% during February, values then rose in some markets in the four weeks to March 15:
Sydney – up 0.8%
Melbourne – up 0.2%
Perth – up 0.1%
Brisbane – unchanged
Adelaide – down 0.4%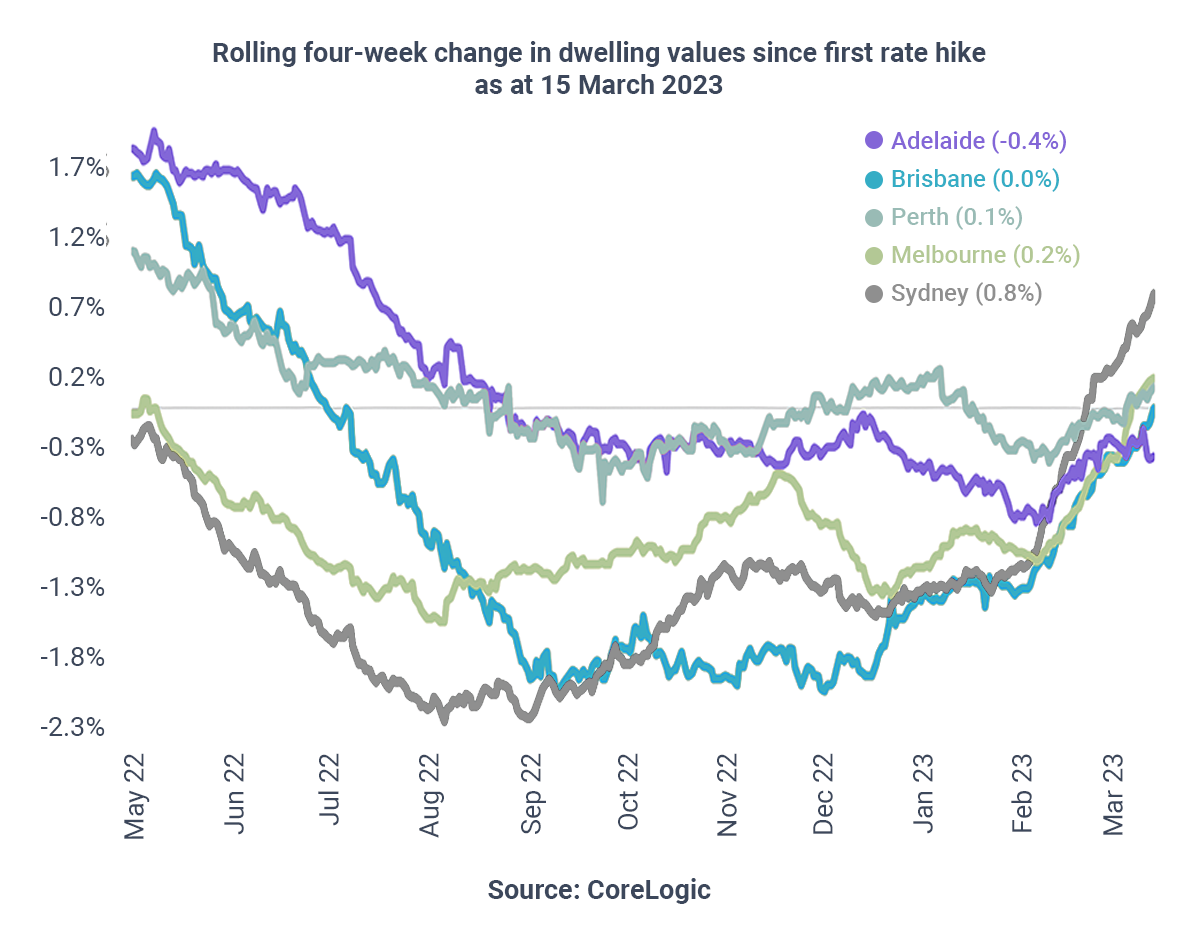 That said, it's too early to call the bottom of the market, according to CoreLogic's executive research director, Tim Lawless.
"Interest rates may rise further from here, as well as the fact that we are yet to see the full impact on households from the aggressive rate hiking cycle to date," he said.
"Additionally, economic conditions are set to weaken through the middle of the year, as household savings buffers are being depleted and labour markets are likely to loosen further."
Mr Lawless said one of the key metrics to watch would be the flow of new property listings, as a relative increase in supply would lead to a relative decrease in demand, and "could be a signal this recent trend of growth has run out of steam".